Martin Greaney (BEng) – Co Founder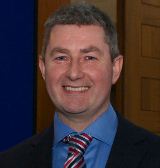 Martin is a senior telecoms engineer with over twenty years telecommunications experience in multinational companies such as Ericsson, Motorola, and Alcatel-Lucent. In the last 10 years, Martin has provided consultancy services in direct customer facing roles in Europe and North America, working closely with most major network operators. Martin has strong customer focus with proven leadership skills involving managing, developing and motivating teams to achieve their objectives. Martin has resourced and led several software development and deployment projects.
Key Achievements Included:
Setup and managed a telecom consultancy company which provides services to multinational network vendors since 2006.
Managed international teams in Ireland, France and Sweden.
Held positions as Project Manager, Test and Design Manager, Function and System Tester, Software Designer, Trouble Shooter, and Customer Support Engineer.
Selected to participate in the 2010 Genesis Enterprise Program, a program designed to accelerate business development for entrepeneurs.
Richard Walsh (MBS, BEng) – Co Founder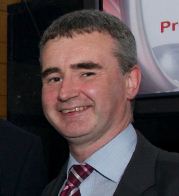 Richard is a results-orientated senior telecom engineer with 17 years industry experience in international telecom companies. Richard has a proven track record of delivering major projects on time with customer-focus and satisfaction at the core of all activities. Richard has highly developed analytical skills with an innovative approach to both problem solving and solution delivery. Richard has led software development, verification, deployment and support projects in both in Ireland and abroad and is always remains focussed on delivering results which exceed customer expectations.
Key Achievements Included:
Led First Office Application projects for international telecom operators including AT&T enabling operators to deploy the latest 3G technology successfully and on-time while maintaining operators' network KPI targets.
Led teams of support and design engineers in solving complex inter-operability issues with other vendor's terminals and 3G RAN/Core network equipment which arise in operator networks.
Implemented operator requirements, from requirement gathering, through coding and verification through to final deployment on operator nodes.
Devised innovative deployment strategies to deploy new telecom network functionality to ensure new services were deployed seamlessly throughout operator networks.